About Us
Welcome to Damage Modeling and Disaster Mitigation Laboratory (DM2L) led by Dr. Wei Zhang.
Details for openings are here.
Feel free to explore our websites and contact us if you have questions.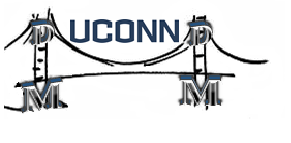 Contact Us
Phone:
(860) 486-5642
E-mail:
wzhang@uconn.edu
Address:
261 Glenbrook Rd.
Unit 3037
University of Connecticut
Storrs, CT 06269-3037

Technology and Computing
Device Requirements for Student Success-Fall 2020
As the University of Connecticut makes plans to welcome back new and returning Huskies this fall, it will be essential for all students to have access...
Arts and Entertainment
Fish Puppet Workshop
While the Ballard Institute is closed, the museum will offer short, puppet-building and craft workshops via Facebook Live (http://facebook.com/BallardInstitute/)...
Arts and Entertainment
Health, Wellness, and Safety
Highlights of Extension Annual Report
UConn Extension has collaborated with our partners, communities and stakeholders for over 100 years. We are proud to serve all 169 cities and towns in...
Academic and Scholarly Events
Forum #8: Puppetry, Anthropology, and Animation
Join the Ballard Institute for our eighth Summer 2020 Online Puppet Forum Series event on Facebook. These forums, hosted by Ballard Institute director...