About Us
Welcome to Damage Modeling and Disaster Mitigation Laboratory (DM2L) led by Dr. Wei Zhang.
Details for openings are here.
Feel free to explore our websites and contact us if you have questions.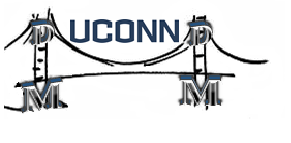 Contact Us
Phone:
(860) 486-5642
E-mail:
wzhang@uconn.edu
Address:
261 Glenbrook Rd.
Unit 3037
University of Connecticut
Storrs, CT 06269-3037

Student Organization Events and Meetings
Interested in gardening?
Are you located in the Storrs area this summer? Interested in gardening? Join EcoGarden club this Sunday at 11 am for open garden hours. Located within...
Technology and Computing
Arts and Entertainment
Benton: Museum Gift Shop Sale
The Summer Sale Of The Benton Museum Gift Shop Come to the Summer Sale: June 16, 2021 – June 26, 202140% of all items at the store.Items include:...
Arts and Entertainment
Arts and Entertainment
Benton: This Summer We Are Open
The Museum Is Open For The Summer! Enjoy a walk to the Museum. The Immigrant Eyes exhibition is indoors AND outdoors!This exhibition consists of a gallery...