Brodey is a high school student. He started to work with Dr. Zhang from June of 2020 for a renewable energy project. With Brodey's hard work for several months,  his project, titled " Creating a smaller and more portable vertical axis wind turbine to increase the usage and accessibility of wind energy harvesting devices" won one fair medal and six awards in recent 2021 Connecticut Science & Engineering Fair.
The awards include: Lockheed Martin Physical Sciences Awards — Finalist;  American Meteorological Society Award; Constellation, an Exelon Company High School Award For Excellence in clean renewable / sustainable energy 1st Place; CT Architecture Foundation – The William M. Mack, AIA Award; MIT Club of Hartford K-12 Initiative Award For excellence in science & technology of energy related research, high school;  Frank J. Link Family Award for Energy Related Research; Connecticut Invention Convention "Next Step Inventors" . The details can be found here.
https://ctsciencefair.org/2021/2021-fair-results
Congratulations to Brodey for his excellent work! Looking forward to seeing his new development and achievement in the future!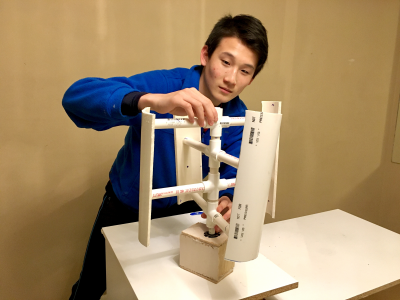 ---